Dr. Bobbi Kopel
My name is Bobbi Kopel. I am originally from Williston, ND. I grew up always wanting to be a veterinarian. I would cut holes in my stuffed animals in order to sew them up! I attended NDSU in Fargo (GO BISON!!) prior to veterinary school at Oregon State University. I worked at a feline-only practice for 7 years before deciding I missed the snowy Midwest so made my way to Minnesota. I purchased the Olivia Pet Clinic in October 2011, as I saw a need for a full-time small animal practice in this area.
I live with my husband Tim, from a long-established farming family in this area. We have one son, Edgar, who is always keeping us on our toes. We have cats and dogs who complete our family.
I enjoy hiking, reading, concerts, football and scrapbooking in my spare time (which unfortunately is never enough). I hope to be able to serve our clients and their pet families for many more years to come!
Samantha Lecy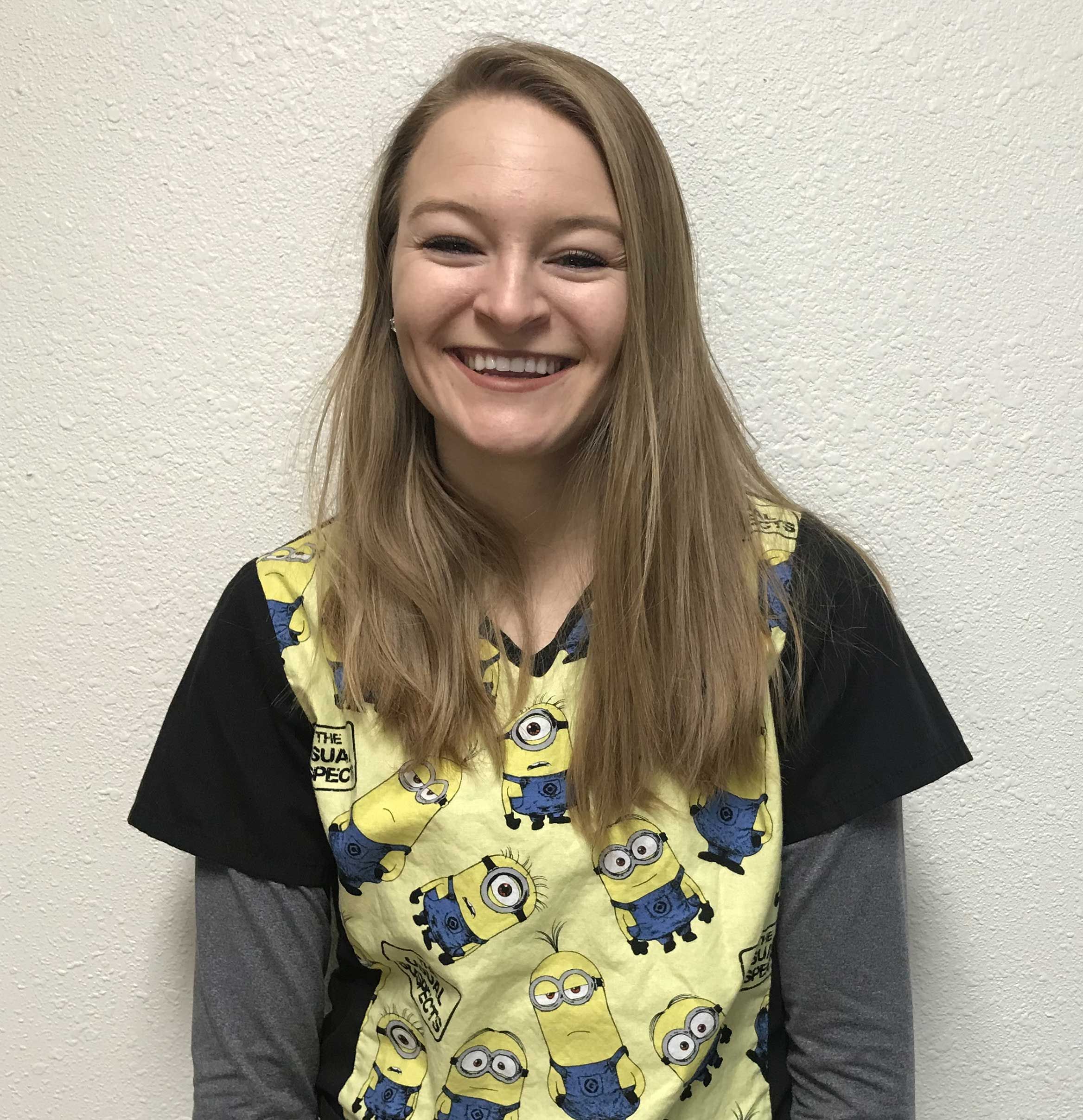 Hi, my name is Samantha Lecy. I grew up on a small family farm outside of Belview, MN. I went to school at Yellow Medicine East in Granite Falls and graduated in 2014. I then attended one year at SMSU in Marshall, MN for my generals. After that I attended Ridgewater College in Willmar, MN for my AAS degree in Veterinary Technology. I graduated in September 2017 after completing my internship at the Olivia Pet Clinic where I then began working full time.
In my free time I like to spend time at the lake, hang out with my family, and go up to Park Rapids and the surrounding areas. I enjoy bowling, fishing, and reading. In the fall I love to go duck hunting with my dad, brother and uncles.